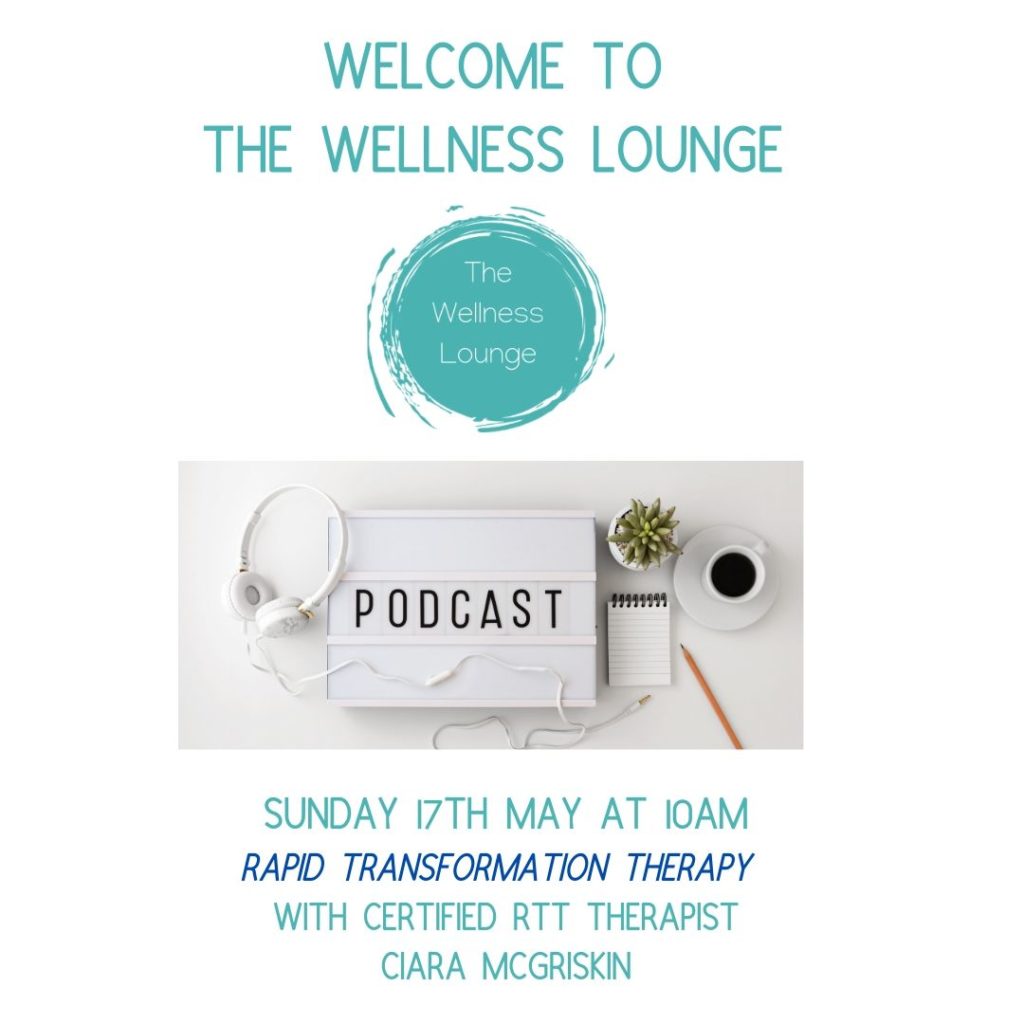 Join me this week as I talk to Ciara McGriskin of Healiology who is a Certified RTT Therapist. In her work, Ciara is trained to deliver transformational therapy to free a person from the limiting beliefs and behaviours that are holding them back from creating the happiness and success they deserve.
This is one of my favourite interviews to date because of what I have experienced since starting RTT with Ciara, and this is why I was keen to share this transformational therapy with the Wellness Lounge. Tune in to learn more about how our beliefs can and do drive our behaviors, and how not all trauma is what we think it should be.
Check out the bit at the end where Ciara talks me through a short demo to prove the power our thoughts have on our body. The virtual background interferes a bit but hopefully when you do this at home, you will see the imact yourself. A truly fascinating interview with a fascinating lady.