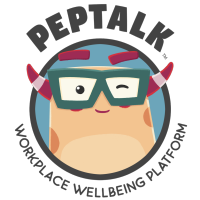 Last week I was interviewed by Niall O'Carroll of PepTalk for a special podcast for Darkness Into Light. Niall is a qualified Psychologist, with Master's in Performance Psychology and a Master's in Business Coaching, and a really good interviewer. In this PodCast Series, Niall explores ideas that could help each of us work more productively, more effectively and more importantly in a more human way!
For the day that was in it, Niall was focusing on Darkness Into Light and how bereavement can shape us in some matter or form. I was happy to share a little bit of my personal story around how the loss of my mother impacted me and the direction of my life. I really enjoyed speaking to Niall and listening to the panel's views and experiences around bereavement, mental health and the importance of connection and talking.
Have a listen. Hope you enjoy.