Welcome to our special podcast series, aimed at supporting you through this challenging time.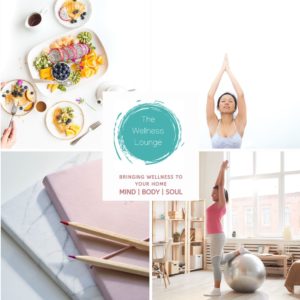 For many of us our 2020 visions and goals have either been postponed, cancelled or forgotten about altogether. What many of us saw as being our year for "achieving goals", has ended up with us been thrown into unknown territory, causing stress, anger and a loss of focus. This demotivation within us makes this an even more vulnerable time with regards to staying committed to those goals.
Last week I spoke with John McNamara, who is a Leadership & Executive Coach and one of the most focused people I know, especially when it comes to achieving his goals. I was eager to check in with John to see how he was managing himself during this time.
When covid19 struck, John was after completing months of physical and mental training for Marathan de Sables, a six-day event, held in the Sahara Dessert, covering a distance of 251 km. The longest single stage is 91 km long and it is regarded as the toughest foot race on earth. He, like many others, received an email to say their event was postponed, resulting in John been forced to stop all training.
While chatting with John, I really wanted to to learn how he managed this news, how he approached being forced to suddenly stop everything and what the impact was on him, both mentally and physically. I hope for those of you goal driven high achivers out there, that John's words will resonate. I loved his advice about using this time for creating new goals.
Have a listen, I always learn alot from John and I hope you do too.