Is it OK to say no?
Sure it is….right? Well how about asking yourself how often you say NO without feeling guilt, worry, fear, anger or sadness? I am going to be honest with you, this is something I have to work on EVERYDAY. You see I learned the hard way, because for many years I believed that I was not good enough, not pretty enough or smart enough to successfully achieve the vision I had for my life. I had no awareness of what my values were and I operated out of fear based thinking, therefore allowing what I now know to be my values, respect, honesty, trust, communciation, fun, adventure, time, relaxation, balance, to be compromised over and over across all of my relationships. In a nutshell I HAD NO BOUNDARIES! If I am to be honest I wasn't even sure what a boundary was…oh how I have grown!
So lets get real here people, how many of you are saying YES to keep the peace, for a simple life or because you have fear?  If you are saying YES to work, to your partner, your friends, your colleagues, your boss or your kids, are you saying NO to your time, your money, your health, your values and your beliefs? Think about that the next time someone asks you to do something you don't want…if you say YES what are you saying NO to?
On the 29th February, I am giving a 1 Day Program 'Say YES to Self'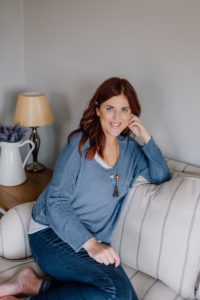 In this 1 day program we will examine the importance of introducing emotional boundaries in all areas  of our life, family, relationships, at work and with friends.  You will develop the confidence to Say YES to YOURSELF and NO to others, without fear and guilt. You will become clear on the value and importance of boundaries and the cost of not having them. Most of all you will walk away from this program understanding that you are not responsible for another persons' feelings, reactions or experiences.
Boundaries are basic guidelines that people create to establish how others are able to behave around them and it is essential to have personal boundaries in order to have healthy relationships.
Emotional boundaries distinguish separating your emotions and responsibility for them from someone else's. … Healthy boundaries prevent you from giving advice, blaming or accepting blame. They protect you from feeling guilty for someone else's negative feelings or problems and taking others' comments personally.
All workshop notes will be provided on the day and the course will run from 10:00am to 4:30pm on Saturday 29th February with a break for lunch. The cost of the course is €70 payable in advance.
Reclaim your Wellbeing by joining me for this informative and transformative day!!