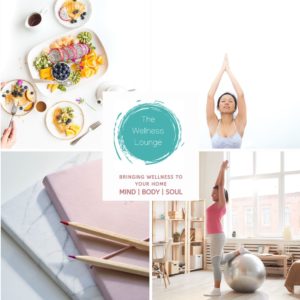 Its strange to be writing today about something that right now everyone in the world is going through. So what I write is from my own experience, while I stay committed to looking at this situation through the lens of love, easier said than done for so, so many of you out there, I know, but stay with me.
I am not buddhist nor do I practice buddhism but it is a religion that fascinates me by its simple messages of love to ease pain & suffering. In 2015 while I was grieving the sudden loss of my mother, I found myself signed up to a 12 week meditation class called "Turning Suffering Into Enlightment". I am not exaggerating when I admit that at that time, I had absolutely no clue it was a buddhist meditation class or even what was involved. I had never meditated in my life, but wanted to learn how to let go of the pain I was feeling.
On the first evening we were taught the concept:
"whenever you are harmed by sentient beings or anything else, if you make a habit out of just perceiving only the suffering, then when even the smallest problem comes up, it will cause you enormous anguish in your mind"
THIS REALLY SPOKE TO ME!
As many of you know from my previous blogs, I was a glass half empty kinda gal. I had no strategy of viewing my life experiences in any other way, which made for lots and lots of difficult and sad days. What I took from that buddhism course was this, we can choose to look at things through a lens of love or a lens of fear, we can fight reality and not be willing to accept what is happening or we can find a way to breathe our way through it. Nobody has a covid19 guidebook, we are all just trying to digest what is going on and find our own way through this and that is why I felt guided to offering my support in any way possible.
Last week I put out a call to coaches, therapists and wellness advocates around the country asking if they would be interested in joining my virtual wellness centre, creating an online community and offering  information and support on how to keep well at home. We know you can't come to us, so we want you to sit back and let us come to you.
The Wellness Lounge team are passionate about educating & supporting you online. Over the coming weeks, we will be giving tips on relieving stress, supporting sleep, managing anxiety, mindfulness for families, yoga and breathwork, managing change, making nutritous food, essential oils, home workouts, keeping positive, relaxation therapies, releasing emotions and much much more.
MEET THE TEAM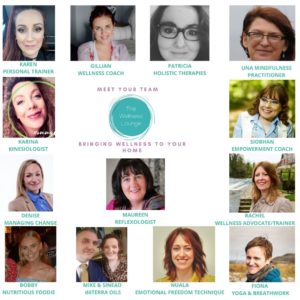 All you need to do is join us on our facebook group by clicking the link below
https://www.facebook.com/groups/YourWellnessLounge/
All support is voluntary as we are in this together and together we are stronger.  So don't be alone, don't feel you are isolated, remember there may be physical distance between us all but we still can connect socially online.
Stay safe & stay well and I would like to leave you with this quote that I have found to be supportive in hard times.
"its not the situation, but whether we react, or respond, to the situation thats important" Zig Ziglar 
Gillian x